Search Engine Optimization in Los Angeles
Are you disappointed with the slow drip of online sales, despite months' worth of marketing efforts? Have you been spending hundreds of dollars a month on pay per click campaigns but feel like you're not seeing consistent growth? Los Angeles is a highly-saturated marketplace in almost any industry, making it more difficult than ever before to grab the attention you need. Thankfully, there's a solution. Search engine optimization in Los Angeles can help provide your company with long lasting results that continue paying benefits far into the future. At iBoost, we help businesses of all sizes grow their online reach using innovative and up to date SEO and digital marketing techniques. If you're not yet implementing quality Los Angeles SEO methods, it's important that you step up your game fast, so you can soar ahead of the competition.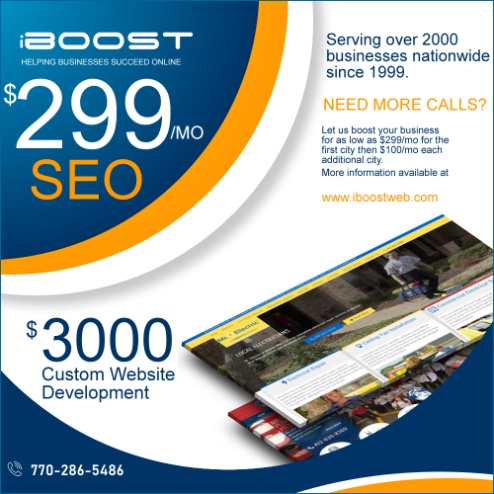 What is Search Engine Optimization?
Search engine optimization, also referred to as SEO, is the practice of maximizing your web pages according to the preferences of search engine algorithms. Doing this will help you achieve a higher organic ranking for popular search platforms like Google and Bing. It can also be harnessed for social media sites like Pinterest, Facebook and YouTube or eCommerce platforms like Ebay and Etsy. There are many factors that go into formulating quality SEO techniques for your business. And, SEO experts need to be on their toes, as frequent updates to algorithms can cause major shifts in the correct approach overnight. Here are just a handful of the most important components of maintaining your site's SEO:
Quality Content That is Published Consistently
Number of Violations and Spam Penalties
Site Authority and Link Building
Professional Website Structure and Design
Frequent Social Media Shares
Harnessing Local SEO Opportunities
While it may seem like a lot of effort, taking charge of your search engine optimization in Los Angeles can make or break your chances of achieving online success.
How Can Quality SEO Help Your Company's Online Traffic?
In the early days of the internet, most companies simply needed to publish a static web page to get the attention of local web surfers. Today, billions of people search the internet for everything from the latest iPhone to nearby landscaping companies. In fact, the latest statistics show that Google processes over 40,000 search queries per second! Since almost all legitimate businesses now prioritize having a professional website, it's much more difficult to move your page to the top. When you implement powerful SEO practices, you can climb the ladder faster than others in your industry, and remain in your high position longer. This can give you a major advantage when it comes to acquiring new customers and keeping current clients returning for more.
SEO vs. Pay Per Click
A lot of people confuse SEO with pay per click campaigns. They are however two distinct digital marketing techniques. Pay per click or PPC, is a form of advertising where your business pays a company, like Google AdWords, a certain amount of cash every time someone is directed to your website through a specific link. PPC campaigns can help you soar to the top of the page instantly, but as soon as your ad budget runs dry, your page rank will sink right back to the bottom. Within seconds, your most fierce competitors will eagerly swoop in to replace you. On the other hand, SEO works to create organic rank increases. It may take more time and effort to reach the front page, but once you arrive, you'll stay there as long as you remain consistent. Best of all, your competitors will still be funding ads while you're enjoying an influx of free traffic every day. While PPC plays an important role in digital marketing, it should always be partnered with a healthy dose of SEO.
Searching for Professional Search Engine Optimization in Los Angeles, CA? Call iBoost Today
Are you looking for quality Los Angeles SEO experts? Contact the team at iBoost right away. Our friendly, knowledgeable staff is ready to help you find a customized solution that will fit your company's unique needs and budget.