Search Engine Optimization in Fort Worth
Most modern business owners realize the importance of having an online presence. However, with the pressures of juggling everyday tasks, many people don't have the time to keep up with the shifting trends and frequent innovations of the digital marketing world. Are you a DFW business owner that's still unsure whether search engine optimization in Fort Worth is a worthwhile investment? If you're still riding the fence, or unsure how to move forward with improving your websites SEO in Fort Worth, call the experts at iBoost. We provide premium online marketing services for companies of all sizes around the country. If you're searching for an SEO expert or SEO company that can help you take your customer reach to a new level, contact our team and we will help find a solution that perfectly fits your unique needs and budget.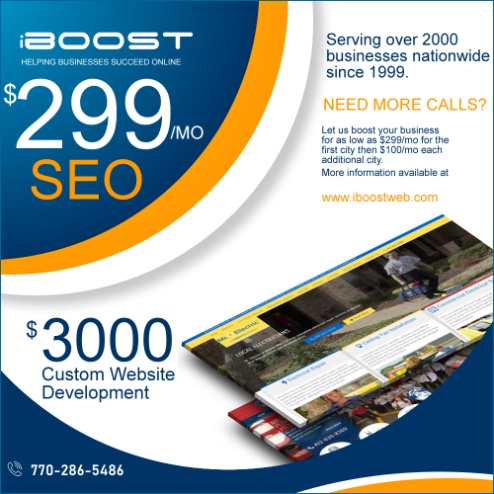 Why is Search Engine Optimization in Fort Worth Important?
Years ago, simply having a quality website was enough to bring in significant traffic from local customers. Today however, almost every business has a premium website and multiple social media channels. In addition, modern consumers swim in a sea of constant advertising messages from every avenue. Now that it is more difficult to grab the attention of potential clients, there is also a seemingly endless supply of competition on both a national and local scale. One of the best ways to guarantee a consistent stream of interest is to get links to your pages to show up at the top of the world's most popular search engines. An SEO expert knows exactly what current algorithms are looking for, and will be able to help your web pages zoom past your competitors much more quickly. Some people skip the development of their SEO in Fort Worth, opting instead to simply pay for a top spot with Pay Per Click campaigns. While this is a good tactic that can bring a great return on investment, it isn't necessarily a lasting one. As soon as a business has emptied their marketing budget, the next person in line will take all the new traffic and your site will become swept back into chaos. Secure your position at the top by working with a professional SEO company. Though it takes a little more time and patience, it will be well worth it because you'll keep your high rank without having to spend another dime.
The Benefits of Working with an SEO Company
Major corporations and big budget businesses know the magic of SEO very well. That's why they often pay high salaries to entire departments of people with experience in digital marketing. Unfortunately, smaller companies usually don't have the extra revenue to invest in that kind of overhead expense. The hassles of hiring even one or two employees for the sake of digital media assistance can feel overwhelming and impractical for a small entrepreneurial team. When you hire an SEO company like iBoost, you get the best of both worlds. You know that you'll be getting quality help from industry leaders, for a bargain price and no extra responsibilities.
Are You Ready to Improve Your Businesses SEO in Fort Worth? Contact iBoost Today
If you're interested in discovering how we can help boost your search engine optimization in Fort Worth, Texas, call our office today. Our SEO experts are ready to help you find new customers and increase your revenue.